Hello Stylish One!
Don't be shy. We've all got a Style Superpower. It's an area where we shine, the place where style comes to us effortlessly and with ease. Read the list below to see which SS you possess, then leave me a comment to let me know. Even better, invent your own to share.
And now…let's dare to unleash the Superpowers!
Does your closet appear like a Plain Jane: neutrals and simple items, until….you unleash your shoes (BAM!), whip out your statement necklace (POW!), or unleash a spectacular bag (ZING!)? Are you constantly bombarded by complements on your accessories? Can you take a simple outfit and effortlessly throw it together to look like a million?
Well then, I crown you….. Accessofab!

Accessofab would approve of these pink rhinestone ears, $28 at Baublebar.com
Do you breathe for vintage? Can you leap small and tall buildings for pre-owned, withstand brisk 6am flea market stalls, negotiate like the fate of the world depended upon it, and recite important events in history as they relate to fashion?
You, dear one, I crown…..Vintagella!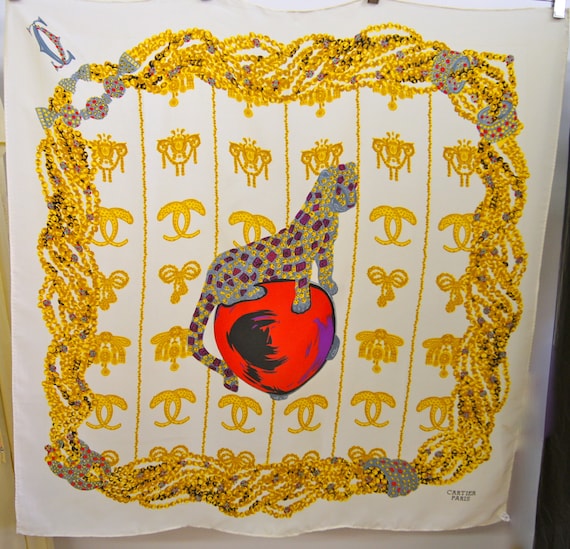 Vintagella would most definitely swoon over this Cartier scarf, $370 at Vintage by Misty
Do you have a an intuitive ability to find the best sales? Are you able to hone your laser eyesight to find the diamond in the rough, the one or two sensational items in an otherwise bleak pile of  last season's duds?  Do you instantly teleport yourself to the SOTS (scene of the sale) and sweet-talk your way in ahead of the other shoppers?
If so, then I officially crown you…. the Bargainizer!

The Barganizer would dig this check pleated skirt, $33.75 at ASOS, originally $70.88
Do you inspire the hipsters and trend setters? Are you able to transport your coolness so far into the future to instinctively know what the next big looks will be? Are the trends that are 'right now' stuff that you were wearing 5 years ago?
If so then I crown you…. Archcoolologie!
Archcoolologie has mad love for this Olympia Le Tan bag, 90 Euro at Colette.fr
So there you have it, Stylish One. A few of the Style Superpowers to be on the lookout for. If you're struggling to discover yours at this time, send me an email at Jill@JillLaineStyle.com to set up a 15 minute complementary Skype consultation where we can discuss the steps to discover and unleash your best style!
Here's to superpowers, especially the stylish kind,
And always,
To Your Style!
Jill Laine
{ 2 comments }